Clif and I used to ski a lot…
This picture is of Mt. Shuksan in Washington State, close to the Canadian border. One side of this mountain is (was?) Mt. Baker Ski Area, one of about four of our family's GoTo places to ski from about 1974 to 1983. All of which were about two hours from home.
Mt. Baker was the best place to Spring Ski, as it often had snow long after other areas were dirt and it was usually sunny. You had to be careful because you could get a nasty sunburn.
We skied in cutoff shorts and no shirt. Some girls would wear bikinis, and you could lie down in the snow with nothing more than a thin jacket beneath you. In those days you often carried a "wine sack". We would lie down to "catch rays", drink cheap wine and we did not have a care in the world, beyond trying to look cool. Glorious times and it was $8 to ski at Mt. Baker all day.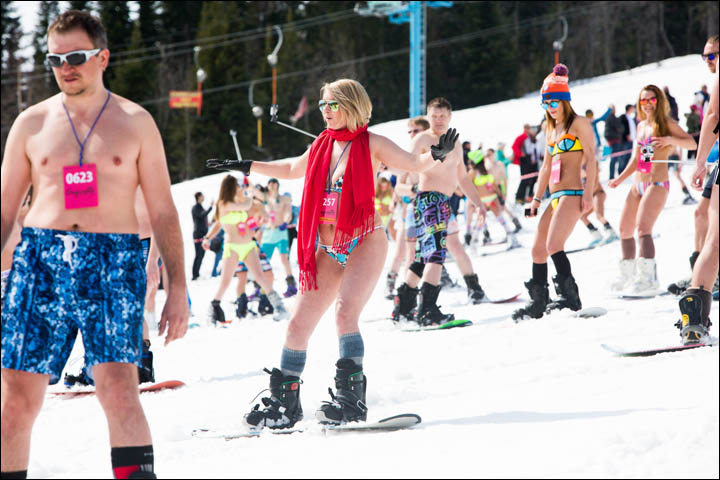 But I digress. This is another anecdote about my gigantic brother in my series of stories called The Bodyguard.
When Clif was about 13, we went skiing at Mt. Baker. It wasn't one of those perfect spring days but nice enough; lots of deep, fluffy snow and a perfect blue sky. You could hardly look at the snow as the sunlight bounced right back in your face.
Clif and I drove to the ski area in my 1967 Pontiac Laurentian. As always, we stopped for breakfast on the way down, on the US side, because the restaurants served huge plates of meat and eggs, the like of which you never saw north of the 49. Heavenly meals for a couple of big, athletic boys.
The drive up could be easy or tricky depending on the weather (I would crash my car on this very road a couple of years later). On this day, it could not have been better and our big, heavy landyacht hardly slipped at all. We parked, as I usually did, part way back down the entrance road in order to avoid traffic congestion. I am a very practical guy. We got our gear together and went to get our lift passes.
There was a light breeze; not at all cold and our hearts started pumping a little faster in anticipation of one of those, all-too-rare, perfect days on the mountain. Now that I am older, I know it can be a hazard to be that optimistic.
As we were making our way toward the chairlift for our first run, I was skiing beside Clif and we were going very slowly. Somehow, he twisted and fell over. When he struggled to get up, he said it really hurt. I shook my head and swore. So much for the great day. I asked him if he could ski and he said he could so, we did.

We got on the chairlift; Clif struggling some. It was a quiet ride up the slope. When we got off the chair, Clif made a little cry of pain as he put his weight down. I asked him if he wanted to continue. He said he did and I took this to mean he was not too bad off… or maybe it was my wishful thinking.
We skied off with me in front and him lagging. This pissed me off because I kept having to wait for him to catch up. He was ruining my day. Before the first run was over, I got tired of him holding me back and took off by myself for the rest of the day. I did not see him again on the slopes.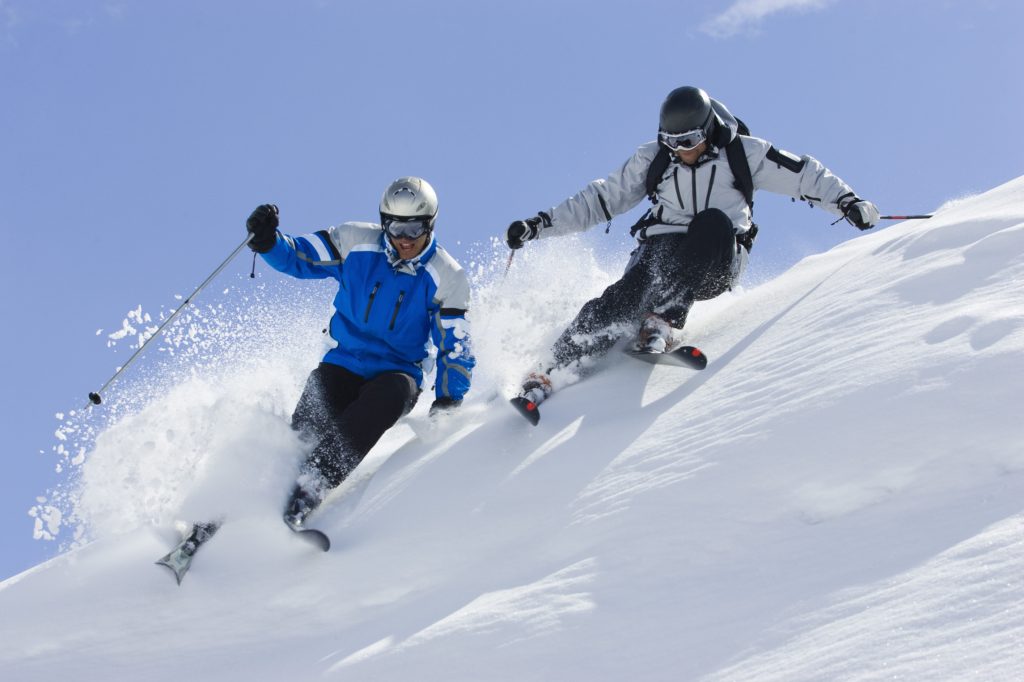 It was a wonderful day of skiing. I hadn't even seen Clif when I had lunch. Remember, there was no way to communicate; no mobile phones. I was still alittle irritated Clif had somewhat ruined the day but generally happy.
I was 17 years old and did not have a lot of patience for my three younger brothers. I felt irritation creeping back in as time passed by. I wanted to get off the mountain before dark but had no choice but to simply wait till he found me. I cursed a few times and started walking down the entrance road to my car. I figured he could find me there and I'd be more comfortable.
As I waited, I thought about how I was going to tell him how he ruined the day. I would remind him how lucky he was that his big brother had a car and would take him skiing. Not a lot of tweeners had that privilege. Yessir, he was lucky to have me.
Quite some time later, I was getting more impatient and started to think about walking back up the road. Other cars had begun to leave. I am lazy, as anyone who knows me knows, so I was loathe to take that walk. Besides, my feet were sore and tired from a hard day skiing.
I was thinking about lying down on the big bench seat when I spotted Clif. In my side mirror. He was coming down the road in a wheelchair with two first aid attendants hanging onto him. I jumped out of the car and said, "Jesus Christ Clifford, what are you doing?" He did not answer. He had a stupid little smile on his face which pissed me off a little more. I later found out the smile was caused by pain medication.
The four of us stood there in silence, waiting for Clif to speak. He did not. Finally, I looked back and forth at the two first aid attendents until one said, "Well, he fractured his ankle."
I started to feel sick. I did not know what to say. I left him ona mountain with abrokenankle. Noway to spin that. I loaded the gear into the car while Clif was loaded into his seat. Not much was said on the drive home.
Mom was kinda upset when we got back to our house in Canada. She kept looking at me and shaking her head slowly. I wanted to say something, give some excuse, something to justify what I had done. I had nothing. There was no denying it was shameful.
To this day, the story gets retold, and embellished for effect, everytime someone feels I need a reminder of what a great older brother I was… forty-five years ago.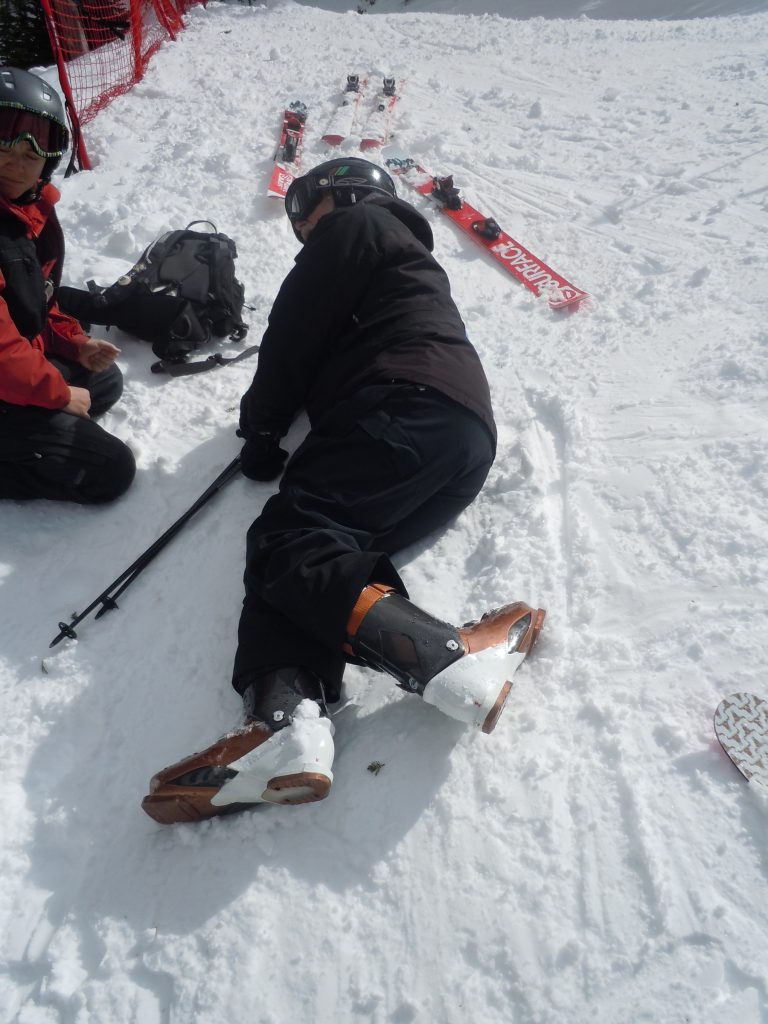 Clif would become one of the most formidable men I would encounter throughout my entire lifetime. To my good fortune, he never beat the crap out of me when we grew up. In fact, we remain best friends and have often shared residences in both Vancouver and Las Vegas… when he is between marriages.